Ownership interest
Know de ownership stake as of June 30, 2023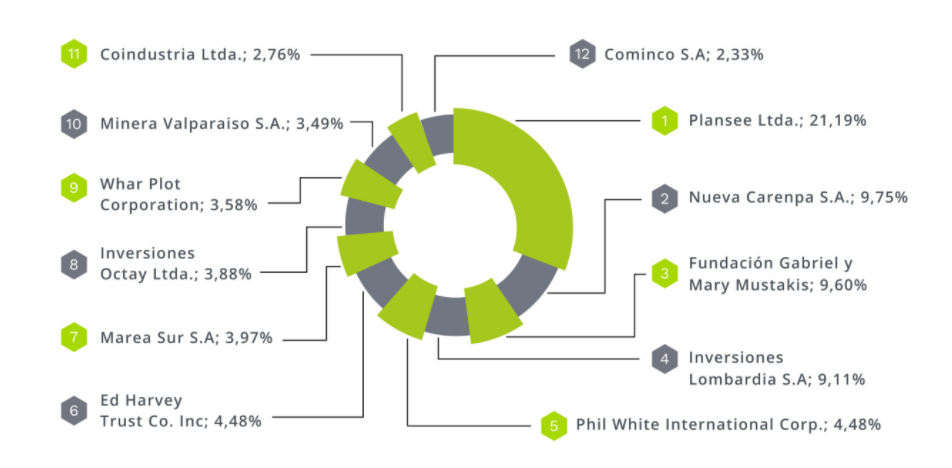 Quarterly list of shareholders
Review the information submitted to the Financial Market Commission.
Download
Essential Facts
2023
Learn the Essential Facts of Molymet.
Attention
Learn what services are available at our office:
Register shareholder signatures
Reception of share transfers
Reception of legal information, powers of attorney, and mandates
Collect share titles
Collect pending dividends
Contact us
Atención departamento de acciones
Contactos
María Eugenia Zelada C.
Jefe Departamento de Acciones
mariaeugenia.zelada@molymet.cl
(+56 2) 2937 6619
Magaly Vera Z.
Administrativo Departamento de Acciones
magaly.vera@molymet.cl
(+56 2) 2937 6312
Dirección
Camino Nos a los Morros 590, San Bernardo, Edificio Corporativo
Teléfono
+(56 2) 2937 6600
Horario de atención
Lunes a jueves 9:00 a 17:30 hrs.
Viernes 9:00 a 13:30 hrs.